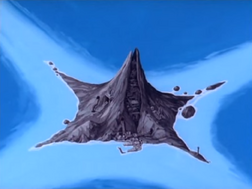 Cross island is an island in the Astro Boy series that has a big mountain on it with a cleft going through the peak. It was found by a deep-sea exploration robot shaped like a lobster, who had been looking around the base of the island when it found a cave, further exploration found a wealth of sunken riches, such as uraniam, gold, and many other gemstones. Soon, men and machines came in secrecy to the island to mine the hidden wealth. In the year 2000 the island remained uncharted. Men who worked at the island noted its resemblance to a cross, so they named the island "Cross Island." A lot of robots work here, including a shape-shifting robot named Bobo.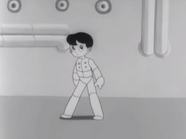 Ad blocker interference detected!
Wikia is a free-to-use site that makes money from advertising. We have a modified experience for viewers using ad blockers

Wikia is not accessible if you've made further modifications. Remove the custom ad blocker rule(s) and the page will load as expected.