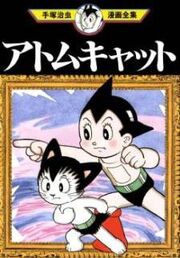 Aliens have created a tomcat endowed with the seven exceptional faculties similar to Astro Boy's. Supporting his owner, Tsugio, who is a sissy boy, this tomcat named Atomcat runs actively far and wide through the universe. --- This is a fascinating work resulted from Tezuka Osamu's challenging endeavor and daring to remak
e "Astro Boy."
Ad blocker interference detected!
Wikia is a free-to-use site that makes money from advertising. We have a modified experience for viewers using ad blockers

Wikia is not accessible if you've made further modifications. Remove the custom ad blocker rule(s) and the page will load as expected.